At SM Mechanical LLC, a top air conditioning and heating repair contractor, our mission is to provide top quality services that homeowners can recommend to family and friends. Precise workmanship, conscientious service and groundbreaking equipment from industry-leading manufacturers allow our customers to maximize the long-term benefits received from their investments.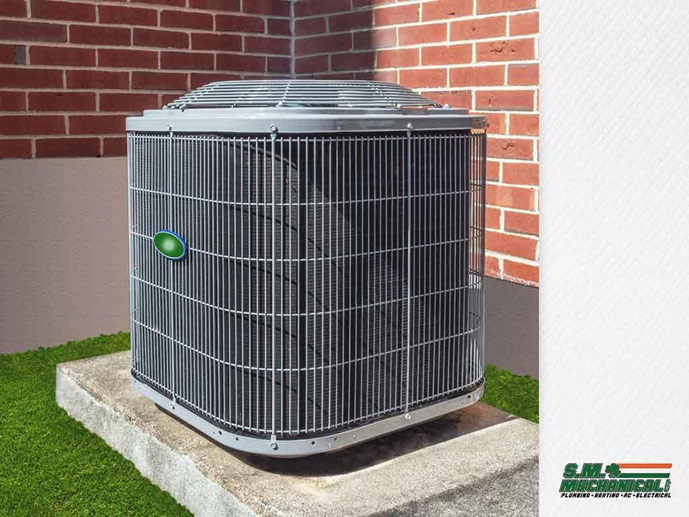 Here's a detailed look at the services we offer for customers in metropolitan Baltimore and surrounding areas:
HVAC Installation, Repair and Maintenance
A properly installed and maintained heating and cooling system can have significant benefits for your home. When it works efficiently, it ensures indoor comfort no matter what the weather is like outside, helping you save on energy consumption.
SM Mechanical LLC can service and install a variety of HVAC systems, including central air conditioning, ductless air conditioning, heat pumps, furnaces and boilers. The products we carry are from Rheem® and Bryant®, two of the top HVAC manufacturers in the industry.
Regular inspections and subsequent repairs will help prevent small problems from becoming big ones. If you want to keep your HVAC equipment in top condition, schedule maintenance with SM Mechanical LLC. Our 24-hour emergency service allows you to request immediate repairs, especially in situations where your unit suddenly bogs down and stops functioning as intended.
Plumbing and Electrical Services
Aside from HVAC services, SM Mechanical LLC can also be relied upon to meet all your plumbing repair needs. Whether it's a leak in your pipeline or some other related plumbing issue, trust our pros to respond right away. The same can be said for our electricians, who are always ready to assist you with your home's electrical wiring or component problems.