Replacements and Residential Services.
High-efficiency furnaces are the latest in home heating solutions. Replace that old, energy-hogging furnace with a new energy-efficient unit, or save money by taking advantage of our furnace repair services. You can enjoy the comfort a warm home in the coldest winter weather with services from SM Mechanical Heating & Cooling.
Have you already had another company tell you that you need to replace your furnace? At SM Mechanical, we provide free, no-obligation second opinions on all of your heating and cooling equipment. If your furnace can be repaired, you can save hundreds!
A full range of HVAC services
At SM Mechanical, we make sure that our customers get the most out of what they spend from their pocket. With years of experience, we cater to all your air conditioning and heating needs. We service and repair our residential customers with excellence. We do sales, service and installation and make sure our customers feel good at home or business. We also provide estimates on new installations. The most important thing is the quality and attention to detail that we provide. With SM Mechanical, you can expect value and comfort.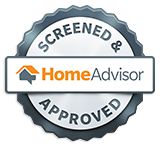 Schedule Your Service