Providing High-Quality Heating Systems & Services Since 2009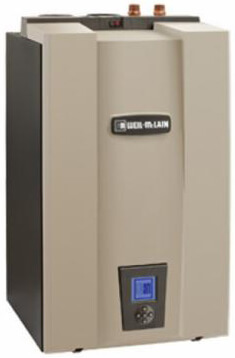 Your heating system plays an important role in maintaining your home's comfort. Unfortunately, sometimes systems can malfunction or break down because of age and wear and tear. When this happens, it's important that you find an HVAC contractor that you can trust to handle heating system repairs or a system replacement. SM Mechanical LLC is that contractor. We take comfort seriously, which is reflected in our awards and our A+ rating from the Better Business Bureau.
Our Boiler Services

Boilers are an excellent alternative to furnaces. They use hot water or steam running through pipes to distribute heat throughout your home and maintain the desired indoor temperature. Boilers are compatible with different heat distribution methods as well. Steam radiant heating uses radiators to distribute heat, while radiant heating uses pipes that can be installed along your walls, floor and ceiling. Boilers are also compatible with hot-water baseboards. Compared with other heating systems, it's easier to practice zone heating with boilers.
The efficiency of boilers and furnaces is determined by figuring out the Annual Fuel Utilization Efficiency (AFUE) rating. The AFUE rating is the ratio of annual heat output of the boiler compared with the total annual fuel energy consumed by it. An AFUE of 90% means that 90% of the energy in the fuel becomes heat for the home. High-efficiency boilers can have an AFUE of 90% and above. This makes them a significant upgrade to old heating systems with AFUE ratings of 56% to 70%.

If your home's heating system is over a decade old, then consider replacing it with one of our energy-efficient products. Our heating systems are much more efficient than older systems and they can make a big difference in your energy bills and your home's comfort.